With an experience of more than 15 years working for architects and real estate developers in Belgium, Luxembourg, France and Turkey, Be Visuals was created in 2020.
At its head, Bertrand Barthélemy, experienced in managing graphic designers teams will listen to you and be able to identify all your needs for proposing the most appropriate solutions.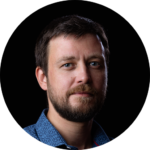 Bertrand Barthélemy
Founder
We offer high-end architectural visualizations from still images to movies.
Designers and manufacturers can also count on us to make the perfect visualizations for their products, pieces of art or any ideas coming from their imagination.
01.
Exterior Visualization & Landscape
02.
Interior Visualization
03.
Interior Design Conception
04.
Furniture and Design products Visualization
05.
Movies for Architecture and Design